Today I'm interviewing WordPress expert, Scott Schiesel, with WP Sleuth, to talk to us about some pros and cons of WordPress and what to look out for as a new WordPress user.
First, let's get to know Scott.
Tell us a little bit about who you are.
My name is Scott Schiesel. I am the owner and chief detective of WP Sleuth. I have been helping clients with their websites for nearly a decade. WP Sleuth specializes in WordPress websites: repairing broken websites, implementing additional features and functionalities to existing sites, and optimizing slow sites. Additionally, I am a moderator/admin of more than a dozen WordPress help groups on Facebook.
Thanks for sharing your expertise with us! You have a lot of experience with WordPress, so let's dive in. First, what is WordPress?
WordPress is a great content management system and website building tool. It is free to use and offers several themes and third-party plugins that will make your website unique. Fun fact: WordPress powers 40% of all websites on the Internet. That's a lot of websites.
In general, WordPress is easy to use without prior knowledge of website development or programming. This is the number one reason why the platform is extremely popular among small businesses with limited resources.
You mentioned WordPress is popular with small businesses because it's fairly easy to use. What are some other benefits you see with using WordPress?
There are many reasons businesses, especially smaller ones, should choose the WordPress platform.
First, WordPress is free.
Small businesses usually operate on small budgets and some software out there cost an arm and a leg to set up and maintain. The great thing about WordPress is that it is free to use. The open-source software gives you freedom to customize the look and functionality of your website at no cost to you.
Second, WordPress is easy to use (once you learn it).
It's a quick and easy process to set up WordPress, and even beginners can do it. WordPress was originally designed to be a blogging platform, however, it has grown to be robust enough for any business website.
Third, WordPress is flexible.
You can't beat the flexibility and integration that WordPress offers. Due to its popularity, its integration with third-party platforms is unmatched, and with the tens of thousands of free plugins available, you can set up an e-commerce store, contact forms, e-learning sites, and more. There are plugins available for almost any function you can think of.
Ok, you mentioned WordPress is free, easy, and flexible. I'm sensing a "but" here. What are some of the challenges someone new to WordPress might face?
You're right! There are a few caveats to using WordPress if you're a novice. As easy as WordPress is to install and use, getting the most out of it can be challenging if you are unfamiliar with it. Despite its cool features and functionality, there are some downsides to using WordPress. I'll give you my top three.
First, it can be frustrating as you work your way up the learning curve.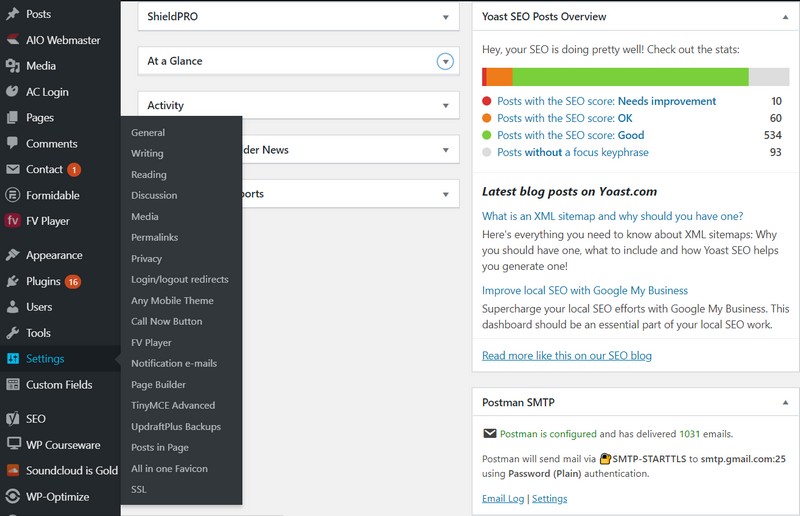 I know I said earlier that WordPress is "easy" but not for everyone, and yes, there is a learning curve given all of the features and functions available to you. WordPress may take you hours to learn to use one function effectively let alone all of them.
The terminology alone can be intimidating to new WordPress users. There is a lot of 'geek-speak' involved in building a website, and understanding the terminology is critical to how easy your user experience will be. Without a WordPress tutor, you could be stuck for hours trying to figure out what "custom taxonomies" or "permalinks" mean.
Second, frequent updates are required. Plugins, themes, and WordPress itself will have updates, some more regularly than others.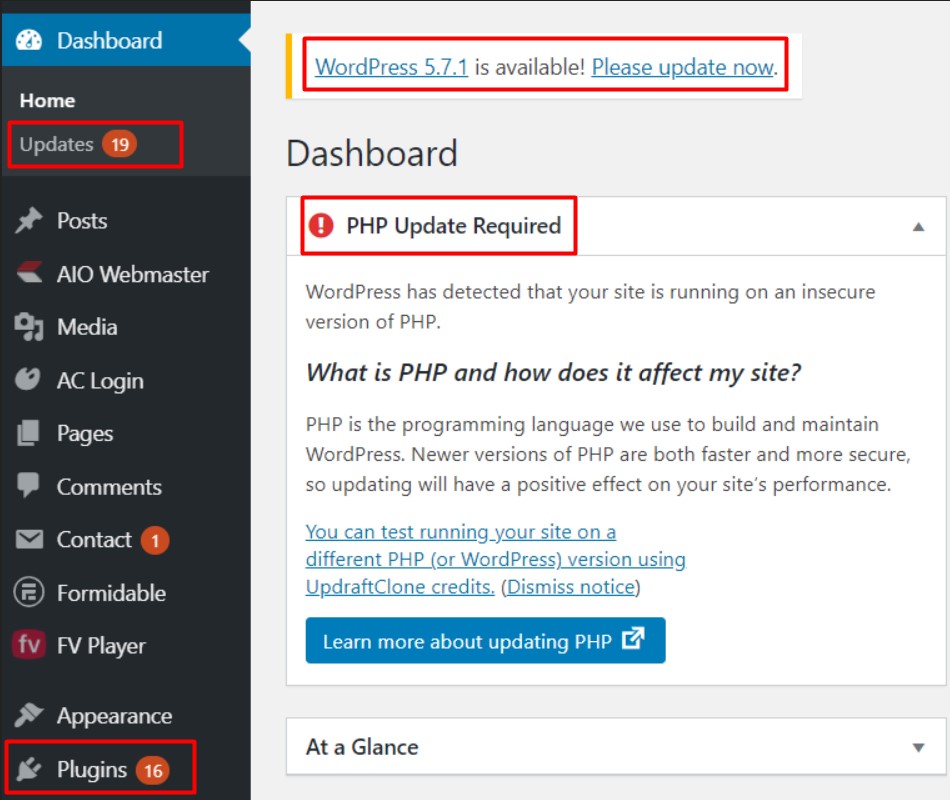 Updates are good because it means plugins, themes, and WordPress developers are adding bigger and better features, fixing bugs, and patching security flaws. However, updates can also be bad for your business if you don't know what you're doing. Knowing what the updates are for, how to test them appropriately, and how to push them to your live site can be an issue. Not to mention the fact that all technology advancements are prone to glitches and errors at some point. When your website crashes or links are broken, updates tend to be the culprit.
Third, your site may be the target for mischief.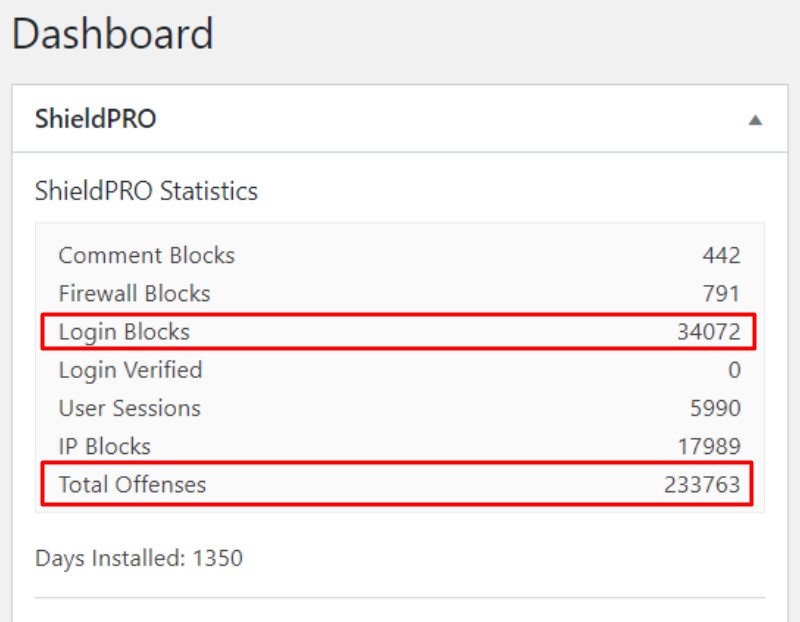 Unfortunately, WordPress websites are a target for mischievous hackers. While some are just refining their skills and seeing if they can get into your site, other hackers want to divert your website traffic to troublesome sites, steal your database information, or put spammy ads on your site. You might face a serious problem if your website is storing sensitive information. Hackers can grab your email lists and hold them for ransom, or steal credit card information from your customers if you run an ecommerce store. This kind of thing can ruin your reputation, and you definitely don't want that to happen!
All of these cases are real problems for WordPress site owners, especially when they don't realize a hacking occurred. The average businessperson or individual does not know how to handle situations like these. The good news? A WordPress expert can help add the proper security measures to help prevent spam and website crashes.
Thanks, Scott. What I've heard is WordPress is a great option, but there's the learning curve to get past and the issues of having to make updates and avoid hackers. For someone still interested in using WordPress, what do you suggest?
There is no doubt that WordPress is an awesome tool that many businesses big or small can use to run their website. It offers many features and functions that are free.
As simple as it is to install and set up, there is so much more that you should know about WordPress.
To get over the hump of the WordPress learning curve, you could hire a WordPress expert willing to tutor you for a couple of hours. Shameless plug: I can help you with that. ☺
The advantage of a WordPress tutor is they will help you avoid possible problems while you are building your site. Instead of reacting as things go wrong, a WordPress tutor will teach you best practices for the most common issues, including avoiding a hacking incident.
Aside from preparing you against cyber-attacks, a WordPress expert can also teach you how to create your own site, or teach employees how to properly add content and properly update the site.
Also, hiring a WordPress tutor is a great idea if you want to know and understand all the functions that WordPress offers, rather than piecing something together and hoping for the best.
For the benefit of your sanity and your bottom line, though, don't accept struggling with WordPress on your own!
If hiring a WordPress expert for a few hours to tutor you is not for you, that's ok. Many people have figured it out on their own, and enjoy the challenge. There are also some great resources that you can use to get you started on WordPress. These include:
Facebook WordPress community groups (just search in Facebook for "WordPress help")
Thanks, Scott!
The aim of the Expert Roundtable Q&A Series is to bring digital marketing professionals "to the table" to share their knowledge with us. Your knowledge was insightful. Appreciate your time!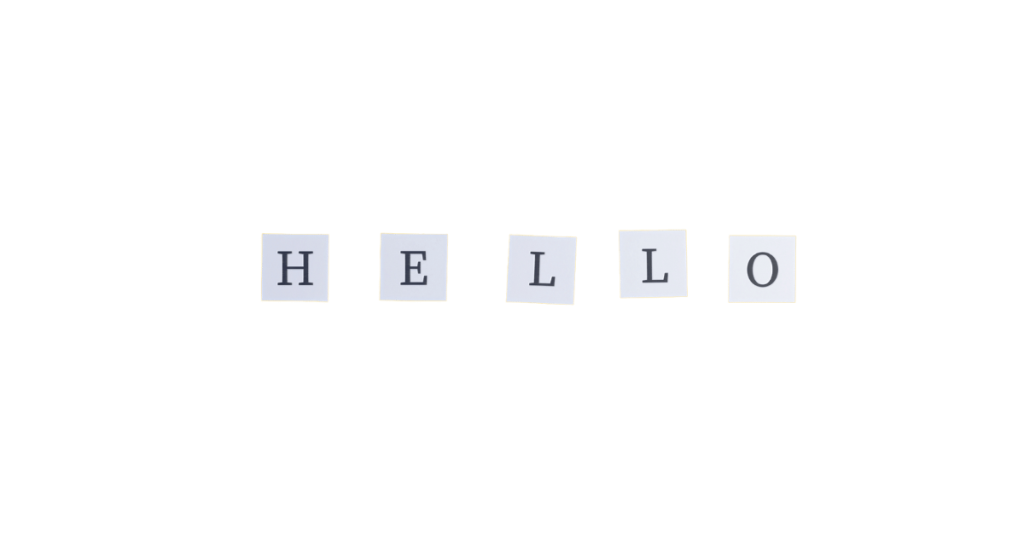 Hello, you!
Are you interested to share your expertise in an Expert Roundtable article like this one? Drop me an email and introduce yourself.
Recent Posts