Certifications
Interested in a career in marketing? Marketing hiring managers indicate they want not only macro credentials (e.g., degrees) but also micro credentials such as professional certifications like those offered by HubSpot and Google. I incorporate certifications from industry leaders into the curriculum of courses I teach, when possible. Below are some examples from my Digital Marketing and Business Analytics courses.
Digital Marketing Certifications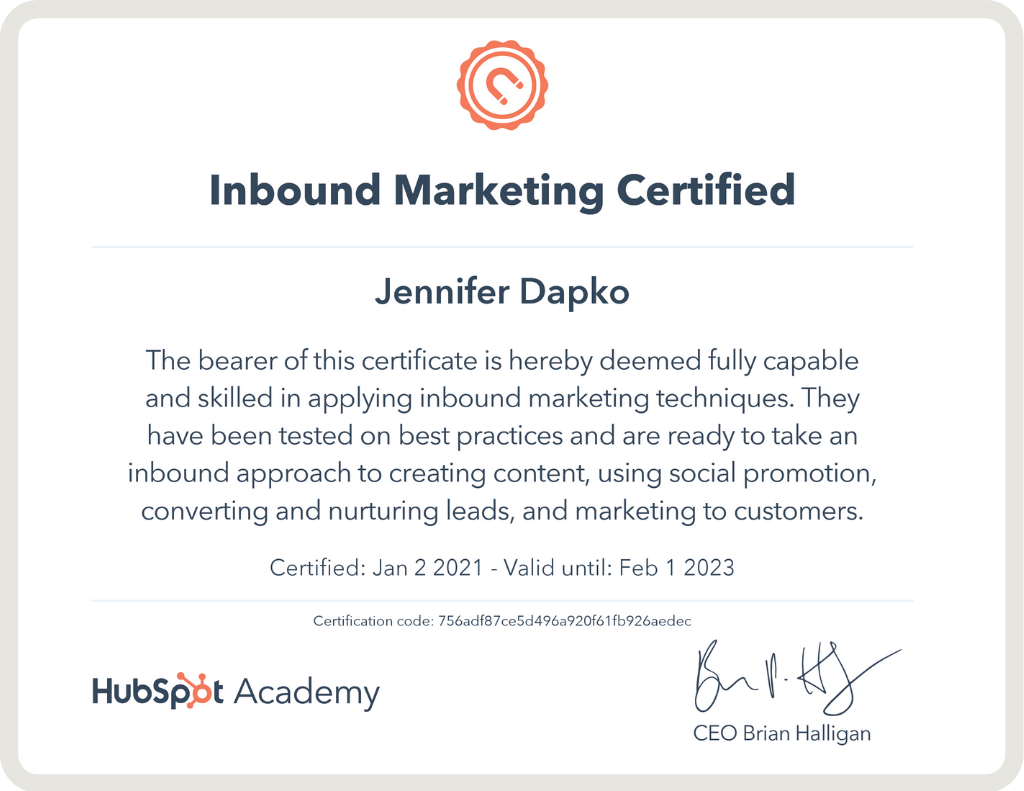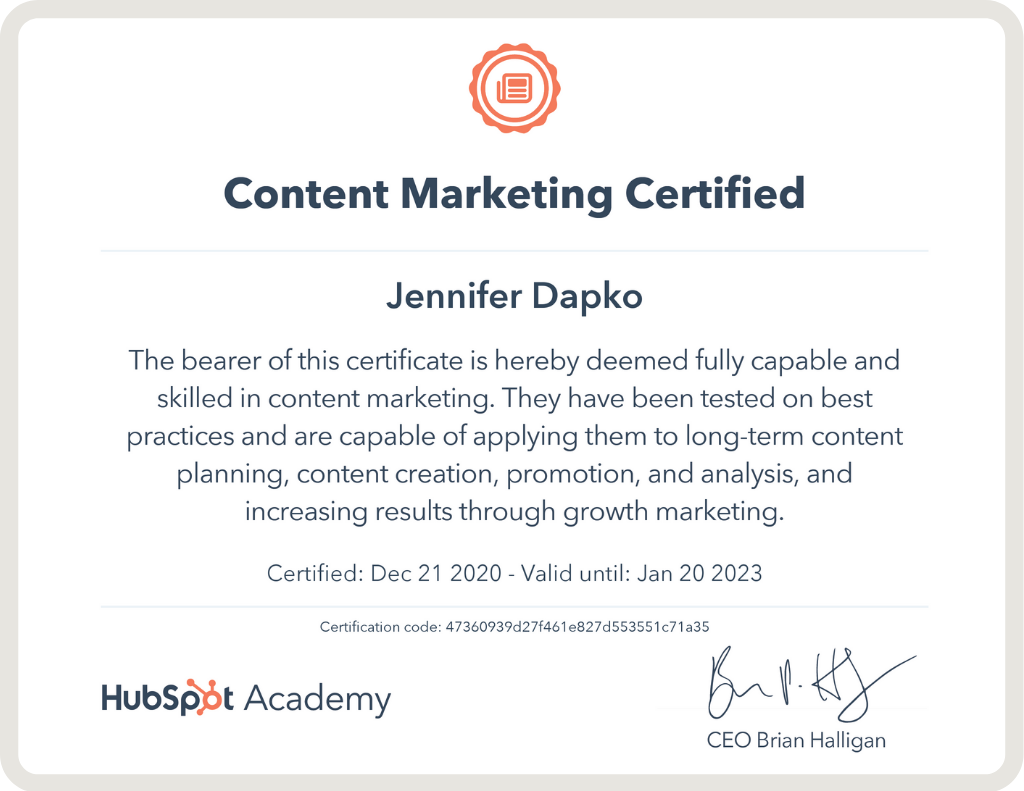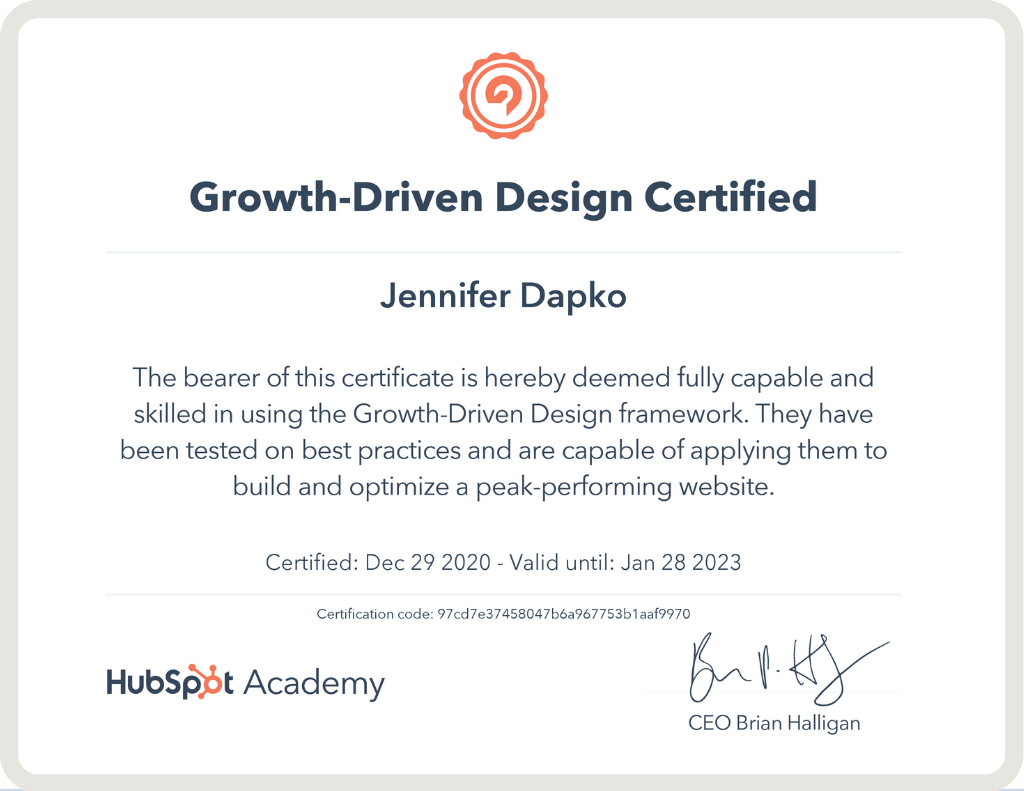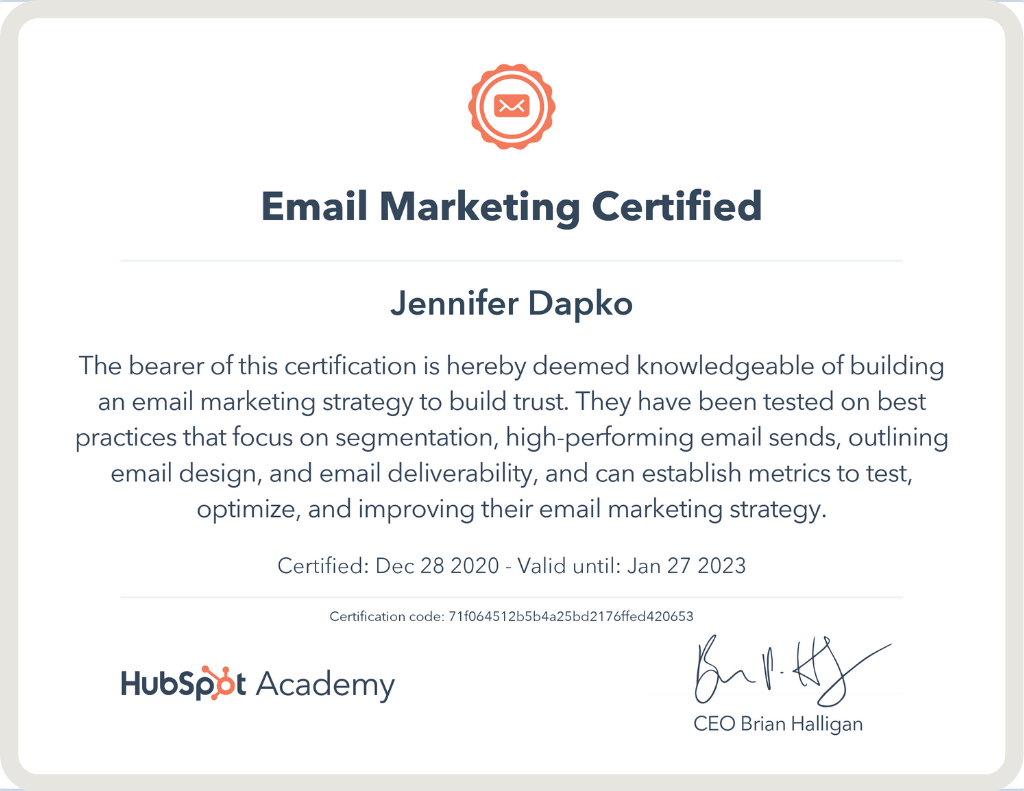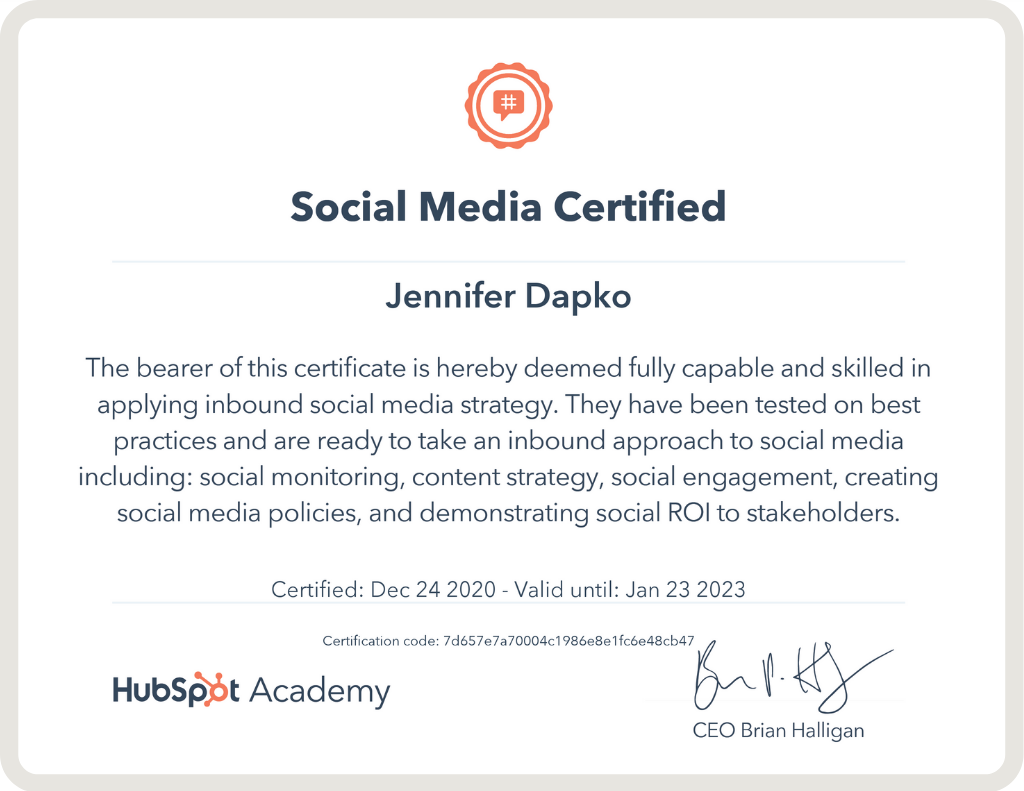 Analytics Certifications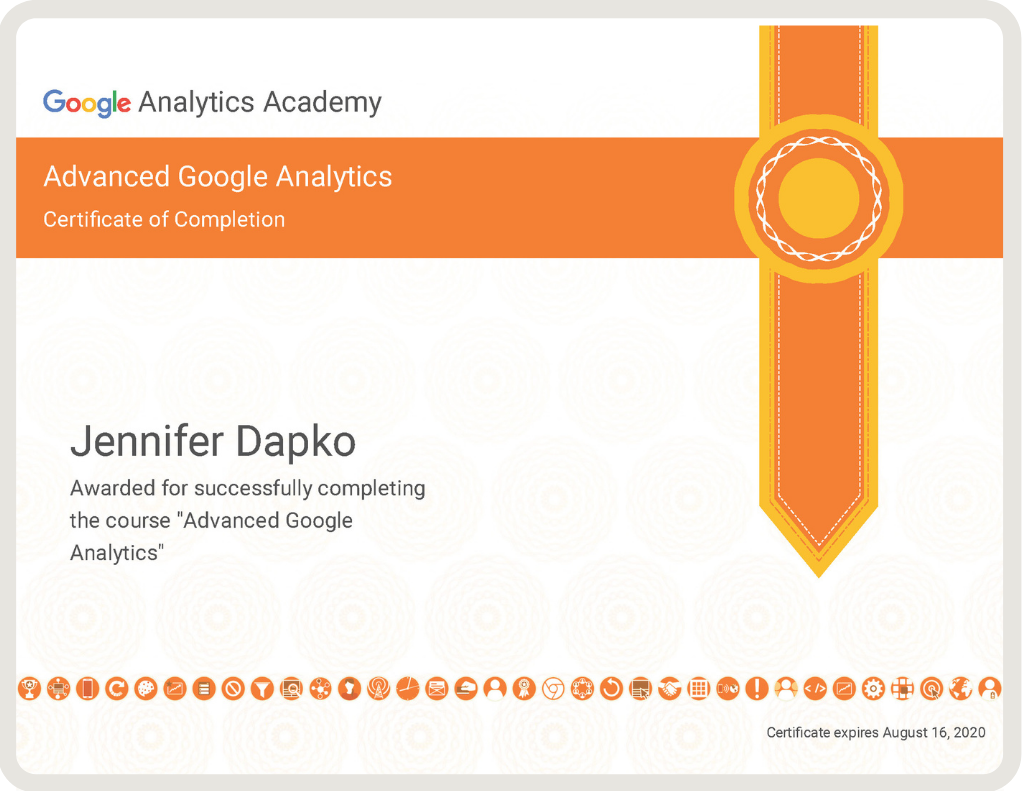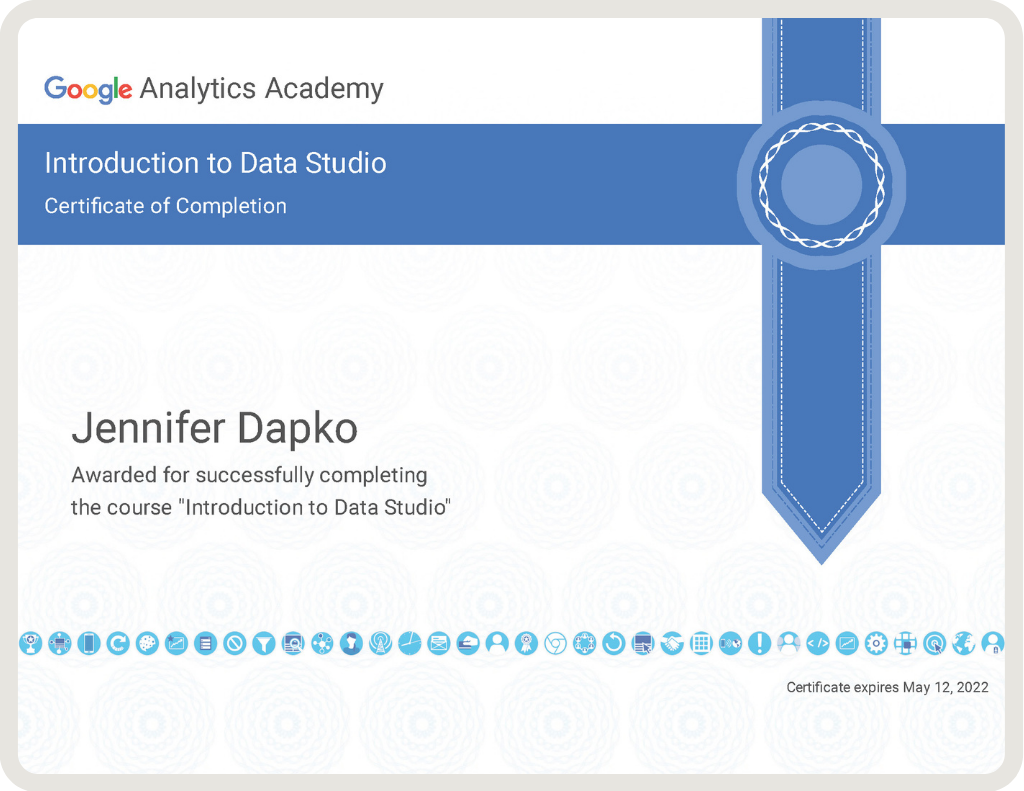 Miscellaneous Certifications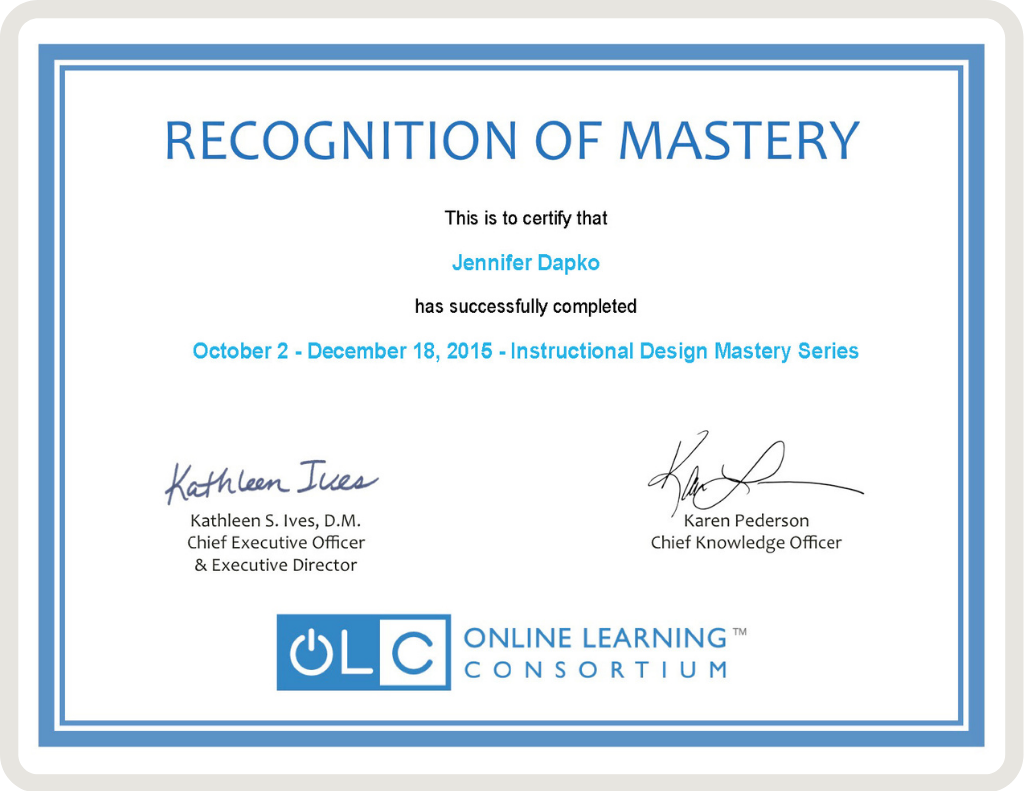 Select Research
Dapko, Jennifer, Stefanie Boyer, and Eric Harris. "The Importance of Timely Social Media Responsiveness." Journal of Digital & Social Media Marketing 8, no. 4 (2021).
Dapko, Jennifer and Greg Snyder. "Screening for Self-Directedness: A Method for Recruiting Savvy Analysts in a Dynamic Business Environment." Journal of Applied Marketing Analytics 7, no. 1 (2021).
Let's Connect
May I help you?
Subscribe to Digital Marketing Roundup

Consider subscribing if you want all the latest news and posts from leading digital marketing influencers and sites such as BuzzSumo, Content Marketing Institute, Digital Marketer, HubSpot, Seth Godin, and more. I search the net so you don't have to!